Canvas Bags
From Sand to Street Must-Have Stylish Canvas Beach Bags for Summer Living
Summer is the perfect time to hit the beach and enjoy the sun, sand, and waves. As you pack your beach essentials, one item that should not be overlooked is a stylish canvas beach bag. These versatile and trendy bags not only serve as a functional accessory to carry your belongings but also add a touch of fashion to your beach outfit. In this article, we will explore the benefits and features of stylish canvas beach bags, and why they are a must-have for your summer living.
Durability and Reliability
When it comes to beach bags, durability is essential. Canvas beach bags are known for their sturdy construction, making them ideal for carrying beach towels, sunscreen, snacks, and other essentials. The thick, woven fabric of canvas provides excellent resistance against wear and tear, ensuring that your bag withstands the rigors of beach adventures. Moreover, canvas bags are designed to handle the sandy and salty environment, making them a reliable companion for summers spent by the sea.
Spacious and Versatile
Adequate space is crucial when you're heading to the beach. Stylish canvas beach bags offer generous interior compartments and multiple pockets to keep your belongings organized. You can easily fit in your beach towel, change of clothes, water bottle, and even a good book to enjoy under the sun. The versatility of these bags extends beyond the beach as well. They can double as everyday totes, gym bags, or even shopping companions, making them a practical investment.
Fashionable and Trendy Designs
Who says you have to compromise on style when it comes to beach bags?
Stylish canvas beach bags come in a wide range of designs, patterns, and colors to suit your personal taste. Whether you prefer vibrant and eye-catching prints or a more minimalist and elegant look, there is a canvas bag for everyone. From nautical stripes to tropical motifs, you can find a bag that complements your summer style and adds a fashionable touch to your beach ensemble.
Comfortable to Carry
Carrying your beach essentials should be a breeze, and canvas beach bags offer just that. With sturdy handles or adjustable straps, these bags ensure a comfortable and convenient carrying experience. The wide straps distribute the weight evenly, reducing strain on your shoulders, even when your bag is fully loaded. Additionally, the lightweight nature of canvas makes it easy to carry, allowing you to enjoy your beach day without feeling weighed down.
Eco-Friendly Choice
In an era where sustainability is becoming increasingly important, canvas beach bags stand out as an eco-friendly choice. Unlike plastic or synthetic materials, canvas is a natural fabric that is biodegradable and renewable. By opting for a canvas bag, you contribute to reducing plastic waste and making a positive impact on the environment. It's a small step towards a greener future while enjoying your summer adventures guilt-free.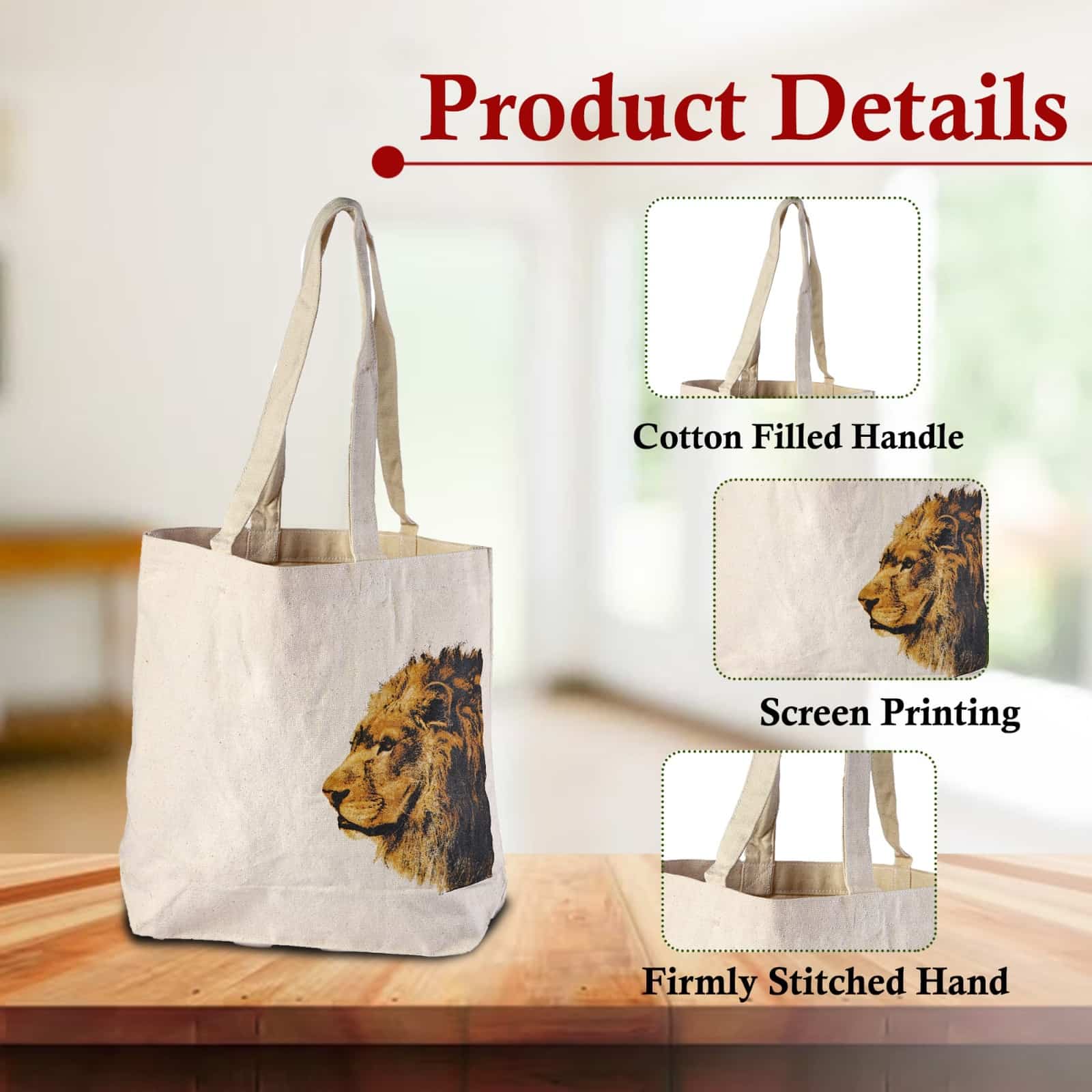 Easy to Clean and Maintain
Beach trips often involve exposure to sand, sunscreen, and occasional spills. Luckily, canvas beach bags are easy to clean and maintain. Most canvas bags can be spot-cleaned with mild soap and water, ensuring that any stains or dirt are promptly removed. Additionally, canvas is a fabric that ages gracefully, developing a charming patina over time. So, the more you use your canvas beach bag, the more character it gains.
Affordable and Accessible
When it comes to affordability, canvas beach bags are a budget-friendly option. Unlike luxury designer beach bags, canvas bags offer style, functionality, and durability without breaking the bank. You can find a wide variety of options at different price points, making it accessible to everyone. So, whether you're a frequent beachgoer or a casual vacationer, a stylish canvas beach bag is an affordable investment that offers long-lasting value.
Conclusion :
In conclusion, stylish canvas beach bags are the perfect companion for your summer living. With their durability, spaciousness, and fashionable designs, they combine practicality and style seamlessly. These bags not only serve as functional carriers for your beach essentials but also make a fashion statement. Their eco-friendly nature, easy maintenance, and affordability make them an excellent choice for beach lovers who value sustainability and value for money. So, as you prepare for your next beach adventure, make sure to pack a stylish canvas beach bag to elevate your summer experience.